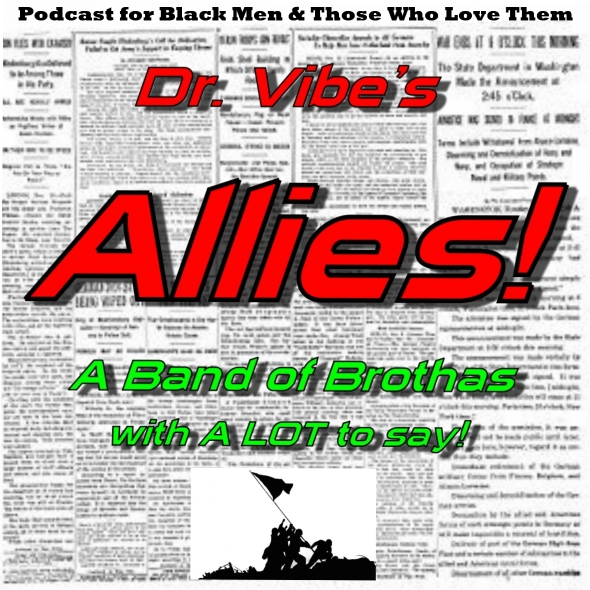 A few weeks ago, we did a live Black men's roundtable where we discussed, "Has Being A Man Gone Out Of Style Today?" We had some challenges with the broadcast so we are going to start the discussion again on this subject.
Joining live tonight to discuss "Has Being A Man Gone Out Of Style Today? Part One" are syndicated writer Mike Ramey and Victory Unlimited of The Victory Unlimited Show , Henri Morris and The Style Gent (@TheStyleGent, The Transformed Male) tonight for our monthly "Dr. Vibe's Allies Roundtable" at 9 p.m. EST/6 p.m. PST.
During our live chat tonight we will discuss on these issues:
The definition of a man: What was it then, and what is it now?
What has replaced manhood as the goal for young black boys today?
What were some of the rites of passage that were used in the past to
help boys become men? Do we still observe any of them today?
You don't want to miss it!! The "Dr. Vibe's Allies Roundtables" is good stuff!!
During our live discussion, you have the opportunity to call in and share with us and ask questions via Skype. If you would like to do this, please call us at: doctorvibe42. If you get through, please be patient and we will get to your call as soon as possible.
All you need to do listen to the show live is to go The Dr. Vibe and Show Homepage at http://thedrvibeshow.com/ tonight at 9 p.m. EST/6 p.m. PST. You can also provide your comments and questions during the event via Twitter (@drvibeshow#DrVibe) and at our Facebook Fan Page at https://www.facebook.com/pages/The-Vibe-and-Vegas-Show/155099174532923
Please feel free to email us at info@blackcanadianman.com.
Please feel free to "Like" the "The Dr. Vibe Show" Facebook fan page at https://www.facebook.com/pages/The-Vibe-and-Vegas-Show/155099174532923
God bless, peace, be well and keep the faith,
Dr. Vibe
info@blackcanadianman.com
2011 Black Weblog Awards Finalist (Best International Blog and Best Podcast Series)
Black Blog Of The Day – Black Bloggers Network – June 23, 2011
Twitter
Twitter hashtag: #DrVibe
"The Dr. Vibe Show" Facebook Fan Page
Listen to the Dr. Vibe Show at iTunes