The Founder, President and CEO of Global Policy Solutions LLC, a social change strategy firm, and the Center for Global Policy Solutions, a nonprofit think and action organization, Dr. Maya Rockeymoore is dedicated to making policy work for people and their environments. With more than twenty years of experience in the government, not for profit, and business sectors, Rockeymoore has directed successful research and advocacy strategies for an array of nonprofit, philanthropic, academic and corporate clients. The recipient of many honors, she was named an Aspen Institute Henry Crown Fellow in 2004. Ms. Rockeymoore has appeared on MSNBC, NPR, CNN, Fox News, C-Span among other media outlets.
Dr. Rockeymoore will be live on our show today at 1 p.m. Eastern/10 a.m. Pacific. She will be talking about his article Will Driverless Vehicles Put Black People Out of Work?.
All you need to do to listen to the conversation live is:
Desktop/Laptop: All you need to do is go to http://thedrvibeshow.com/ today at 1 p.m. Eastern/10 a.m. Pacific.
Tablet/Smartphone: Today at 1 p.m. Eastern/10 a.m. Pacific, please go to the "Mixlr" player at the bottom of http://thedrvibeshow.com/ and click on "Touch To Play".
You can also provide your comments and questions during the event via Twitter (@drvibeshow#DrVibe) and at our Facebook Fan Page at "The Dr. Vibe Show" Facebook Fan Page.
You can contact Dr. Maya Rockeymoore via:
Twitter
Global Policy Solutions LLC
Please feel free to email us at dr.vibe@thedrvibeshow.com
Please feel free to "Like" the "The Dr. Vibe Show" Facebook fan page at "The Dr. Vibe Show" Facebook Fan Page
God bless, peace, be well and keep the faith,
Dr. Vibe
dr.vibe@thedrvibeshow.com
Producer of Google+ Hangouts – The Good Men Project
The Dr. Vibe Show™ At "The Good Men Project"
One of the first Brand Ambassador's – Cuisine Noir Magazine
The Dr. Vibe Show™ Channel
Dr. Vibe – Producer And Co-host of Black Men Talking On WJMS Radio
Dr. Vibe on HuffPost Live – August 2, 2013
2013 Black Weblog Awards Finalist (Best Podcast)
2012 Black Weblog Awards Winner (Best International Blog)
2012 Black Weblog Awards Finalist (Best Podcast)
2011 Black Weblog Awards Finalist (Best International Blog and Best Podcast Series)
Black Blog Of The Day – Black Bloggers Network – June 23, 2011
Twitter
Twitter hashtag: #DrVibe
The Dr. Vibe Show™ – iTunes
Dr. Vibe Media – You Tube
Google+
The Dr. Vibe Show™ – Stitcher Radio
The Dr. Vibe Show™ – TuneIn Radio
The Dr. Vibe Show™ – Google Play Music
Linkedin – The Dr. Vibe Show™
Instagram
"The Dr. Vibe Show" Facebook Fan Page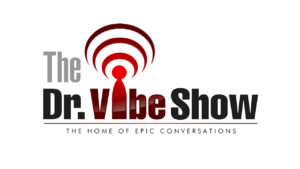 Most Viewed Posts Over The Last 24 Hours: