Podcast: Play in new window | Download
Subscribe: Apple Podcasts | Android | RSS
Join Dr. Vibe and Sat Purusha as they host the discussion Men And Relationships.
To listen to an audio only version of this conversation, please click on the ">" symbol above the video image at the top of this post.
Sat Purusha writes about health, spirituality and masculinity. He explores what masculinity means in relation to the rest of men's lives. Sat is also an editor and weekly columnist at The Good Men Project.
During the conversation, Sat talks about:
– The importance of a man's relationship himself
– Where are men getting education about realtionships
– The importnace of listening and presence for when it comes to relationships
– His article, How To Love A Woman – 10 Ways For Men To Love
You can find more about Sat via:
Website
Twitter
The Good Men Project
Facebook
Please feel free to email us at dr.vibe@thedrvibeshow.com
Please feel free to "Like" the "The Dr. Vibe Show" Facebook fan page at "The Dr. Vibe Show" Facebook Fan Page
God bless, peace, be well and keep the faith,
Dr. Vibe
dr.vibe@thedrvibeshow.com
Producer of Google+ Hangouts – The Good Men Project
The Dr. Vibe Show™ At "The Good Men Project"
One of the first Brand Ambassador's – Cuisine Noir Magazine
The Dr. Vibe Show™ Channel
Dr. Vibe – Producer And Co-host of Black Men Talking On WJMS Radio
Dr. Vibe on HuffPost Live – August 2, 2013
2013 Black Weblog Awards Finalist (Best Podcast)
2012 Black Weblog Awards Winner (Best International Blog)
2012 Black Weblog Awards Finalist (Best Podcast)
2011 Black Weblog Awards Finalist (Best International Blog and Best Podcast Series)
Black Blog Of The Day – Black Bloggers Network – June 23, 2011
Twitter
Twitter hashtag: #DrVibe
The Dr. Vibe Show™ – iTunes
Dr. Vibe Media – You Tube
Google+
The Dr. Vibe Show™ – Stitcher Radio
The Dr. Vibe Show™ – TuneIn Radio
The Dr. Vibe Show™ – Google Play Music
The Dr. Vibe Show™ – iHeartRadio
Linkedin – The Dr. Vibe Show™
Instagram
"The Dr. Vibe Show" Facebook Fan Page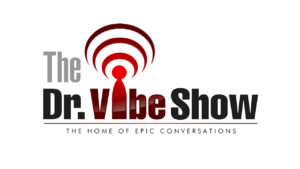 Most Viewed Posts Over The Last 24 Hours: