Podcast: Play in new window | Download
Subscribe: Apple Podcasts | Android | RSS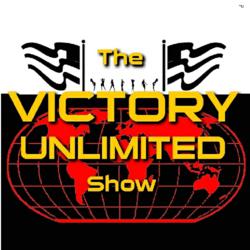 Victory Unlimited is the codename of the man who hosts The Victory Unlimited Show. The fans of the show call it the Greatest Dating, Relationship, and Life Strategy Show for men in the World. It's the headquarters for nice guys, good guys, and gutsy guys who want to better their lives. We go through his article, "The Top Twelve Reasons Why So Many Good Black Men Are Still Single!", what kind of responses he is getting from men and women about the article and he gives some words of advice for single Black men and women.
Victory Unlimited can be reached at:
http://victoryunlimitedshow.com/ (Website)
http://www.facebook.com/victoryunlimitedshow (Facebook)
@VictoryUnlimitd (Twitter)
Headquarters@VictoryUnlimitedShow.com (email)
Please feel free to email us at info@blackcanadianman.com.
Please feel free to "Like" the "The Dr.Vibe Show" Facebook fan page at https://www.facebook.com/pages/The-Vibe-and-Vegas-Show/155099174532923
God bless, peace, be well and keep the faith,
Dr. Vibe
info@blackcanadianman.com
2011 Black Weblog Awards Finalist (Best International Blog and Best Podcast Series)
Black Blog Of The Day – Black Bloggers Network – June 23, 2011
Twitter
Twitter hashtag: #DrVibe
"The Dr.Vibe Show" Facebook Fan Page
Listen to the Dr. Vibe Show at iTunes