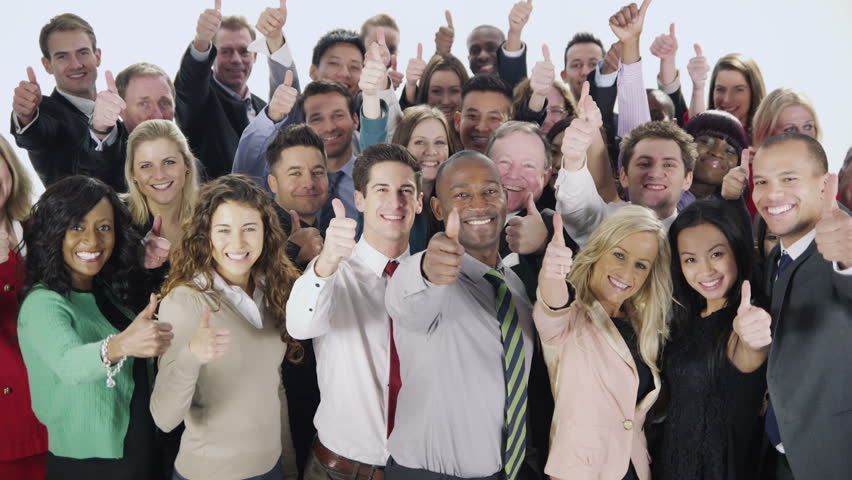 "I love that Dr. Vibe talks about real issues. He is an amazing interviewer and we covered so many things that will be helpful to so many. His vibe is definitely peaceful and cool. Real and epic for sure." Marina Sbrochi Spriggs, Blogger – Huff Post Divorce Blog, Author – Stop Looking for a Husband: Find the Love of Your Life and Nasty Divorce: A Kid's Eye View – May 12, 2017
"I've appeared on many interview shows over the years and to his credit, Dr. Vibe not only made me feel welcome and comfortable but he was expressly interested in the subject matter of Bridge Ratings research on podcasting best practices. Research results can oftentimes be confusing or too much "inside baseball", but Dr. Vibe was able to frame each question in a way that could be understood by all of his listeners. It was a great time and I look forward to the possibility of appearing again in the future." Dave Van Dyke, President & CEO – Bridge Ratings LLC – May 15, 2017
"This was my first time meeting Dr. Vibe and he instantly put me at ease. His questions were thoughtful and respectful and not those of a typical interviewer. They weren't just focused on my story, but also were directed at helping the viewer/listener with insight and advice for them. The feedback that I received from colleagues who received the link was phenomenal. They thought Dr. Vibe was extremely professional and that, although the interview was roughly 45 minutes, the time flew by because it was so engaging. Anytime Dr. Vibe wants me back, I'm there!" Marv Brown, A&R Executive with Sony Music Polo Grounds Music, May 18, 2017
"My experience on the May 17, 2017 edition of the Dr. Vibe show was one of the most positive that I have ever had. He is such a professional. He is attentive, informative and engages with his guest very well." Elwood Watson, Ph.D., Author – Violence Against Black Bodies:An Intersectional Analysis of How Black Lives Continue to Matter, May 18, 2017
"I enjoyed the deep, rich, thoughtful conversation with Dr. Vibe, who blended the personal with the intellectual for a stimulating conversation." James Forman, Jr. – Author Locking Up Our Own: Crime and Punishment in Black America, May 19, 2017
"Dr. Vibe has been a consistent force and consummate professional in equipping and empowering people of color. His Epic conversations are always thought provoking and informative and as a previous guest on his platform, I am always challenged to bring my A game. He brings out the best in me as he does in all of his guests and when I leave, I always have a profound level of respect for Dr. Vibe because undoubtedly, he and my fellow panelists have made me consider a particular topic from a new perspective." Jim Kennedy – Jim Kennedy Leadership Cafe, May 20, 2017
"The Dr Vibe show is critical resource for social change. Each and every show is packed with information to help dismantle oppressive systems." Wilhelm Cortez, Executive Editor, The Good Men Project, May 20, 2017
"Dr. Vibe is vital important digital voice in our virtual community world wide, helping to keep great conversation alive by searching for the whole truth. So it does not get lost in the noise. Bravo keep on pushin!" Michael Williams, hosting the popular Soul in the City series for MuchMusic, which was syndicated in 19 European countries and Japan, The Power Hour and Electric Circus, also on the MuchMusic TV network, May 21, 2017
"Dr. Vibe is the real deal! As a host he always makes me feel welcome and validated, either while being interviewed or when I would join his audience on one of his many shows. His questions are powerfully thought provoking but always with an engaging invitation to dialogue and conversation. Love his heart, appreciate his talent and admire his work to bless people with his platform." Jay Cookingham, Founder of Strategic Fathering Ministries – May 23, 2017
"In music there is Mozart.
In science there is Einstein.
In art there is Picasso.
In contemporary, eclectic, informative and stimulating online discussions, There is my Physician of ? cool, Doctor Vibe.
Thank you for hours of wonderful interviews." Claude Diamond, Author – The G.U.T.S. Sales and Success Method, May 23, 2017
"Chatting with Dr. Vibe is like sitting having a conversation with great friends enjoying a glass of wine together.
I never thought that doing a 30 minute podcast could feel so easy and comfortable … but Dr. Vibe makes it work magically.
What truly amazes me is Dr. Vibe's ability to have such incredibly intelligent and thought provoking conversations with people from so many walks of life! When you chat with him, it feels like he has personally worked in your business and knows all of the ins and out of your industry.
This I believe is the mark of a true professional … making it look and feel effortless!!"
Marilyn Barefoot, Founder – Barefoot Brainstorming , May 24, 2017
"I came to meet Dr Vibe by chance, and since then it has been a whirlwind of development. As a host of a radio show, I am used to being the one to ask the questions. Dr. Vibe turned the tables and interviewed me back in October of 2013 where we discussed my career journey. I must say, he took me totally out of my element (in a good way)! He asked questions that I had never before given much consideration to and they actually helped me to hone in on my big "WHY". Ever since that interview, we have continued to build our professional relationship and strengthen our ties to one another. I am very sure that he does this across the board with all his guests, as he is a very revered host with ties to countries all around the world! I am happy and honored to call him a mentor, colleague and a friend." Jaymie Bowles (aka Ms. CEO) – WJMS Radio, May 26, 2017
"What can I say? It was February, 2012 when I was interviewed by Dr. Vibe about my legal race discrimination case with my employer. I was sharing my story on Twitter @clivehenry1 about the case (Google; Clive Henry UPS).
Dr. Vibe came across as a warm, educated and conscious brother and I took to him straight away. The first podcast we did together, was the most downloaded podcast in the shows history, that went viral on
Twitter and helped establish Dr vibe as a serious Radio Host worldwide.
We did many radio interviews together to follow the progress of my case and to help me heal. I was the first person to do a Google Hangouts interview on New Years day of 2013.
Since my court case ended in 2013. I have been a permanent monthly panelist on The Dr Vibes Allies show. Which is aired every last Thursday of each month. We discuss current topics that can educate and
empower Black people.
I would like to extend a big thank you to Dr Vibe for all the work he does. A great coach, a great brother and an honorable human being. We need more like him!
I have watched Dr Vibe go from strength to strength, utilizing all the technology and keeping abreast of the things that matter.
I wish you all the success and gifts that God has to give!" Clive "The Future" Henry – Twitter, #RacismIsReal, May 31, 2017
"Since our first conversation more than six years ago, Dr. Vibe has been a good friend and supporter as well as a wonderful connector for me and my business. His genuine passion for helping and informing people makes it easy to see why The Dr. Vibe Show is so successful and important in today's world. I appreciate our conversations both on and off air and look forward to more great things from Dr. Vibe and his amazing show." V. Sheree Williams, Publisher of Cuisine Noir Magazine, June 7, 2017
"Dr. Vibe is a very special man.
Dr. Vibe combines all the best attributes of a communicator. He does his research. He is a terrific communicator. His interests are extremely wide and exceptionally varied. He is interested and interesting. He has the patience of Job.
I relish the opportunities I have had to speak with Dr. Vibe, and I find his podcasts fascinating." Kevin Shea, Best-selling author; hockey historian – Website, June 7, 2017
"When Dr. Vibe first reached out to me to discuss my Huffington Post Blog piece 'Mixed Feelings, Mixed Race: A Path to Freedom,' I was intrigued by his initiative to seek out those that spoke to the mission statements of his platform and the Black experience. Upon researching further into Dr. Vibe's goals and podcast, I realized the work he was doing was fundamental to the podcast community and to those that share in the Black experience everywhere. His professionalism, kindness, and integrity are unmatched and I have enormous respect for the attention to detail he puts into each of his shows. All of his guests are vibrant and unique, with each one focusing on a topic that largely remains lost within mainstream media. I am honored to continue to work with Dr. Vibe, and I thank all of his listeners for allowing me the opportunity to share my experiences and commentary. He is an inspiration, and I hope that his show eventually gets the international attention it so rightly deserves. For all of those that are unfamiliar with his work, I implore you to check out the many shows and topics of his programming, as one of Dr. Vibe's greatest strengths is the versatility he brings to the podcast community and the objectives he wishes to accomplish with his show. As a listener, I am grateful that his podcast continues to put out such great content and I look forward to each new show." Alexander Williams, Twitter, June 11, 2017
"In my emergence as a writer and growing my voice, Dr. Vibe has been a mentor and a friend. We have had many interviews about the essays I have written discussing the experience of the Black man in America. From those interviews, I was invited to join the weekly podcast "Do You Know What Time It Is" and be a part of a panel of Black men as we talked about the most important issues that we face today. It has been wonderful in getting to know Dr. Vibe and I hope our professional and personal relationship will continue to grow." LeRon Barton, Website, June 13, 2017
"Amazing interviewer with a powerful message of change for the masses. If you're looking to take things to the next level. Get ready to raise your level of consciousness on the great issues of our day. Check out this show!!!" Clarence Lee, Jr., Website, June 14, 2017
"Dr. Vibe provides a very important platform for the discussion of issues that are meaningful to our communities. This kind of media is needed to delve into issues that may be ignored by other outlets." Dr. Marcus Bright, Twitter, HuffPost, June 15, 2017
"Working with Dr. Vibe was a pleasure. He made the entire process so easy and sweet on my end and I felt incredibly welcomed as a guest. He often says, 'you are appreciated and not taken for granted' but, more importantly, he practices it. I felt that during every aspect of our connection, before, during and after the interview. His questions felt present, in the moment and sincere which gave the conversation an alive feeling to it. I am, like many, a busy person with more things on my plate than might be healthy and so to have someone understand this and make the process so simple and relaxed is a blessing." Tad Hargrave, Website, June 22, 2017
"From the moment that I received an invite to appear on the Dr. Vibe show, I had an extreme suspicion that the experience would be much different than one of the rudimentary interviews that I have done thousands of times before. Although I was totally clueless as to how Dr. Vibe found me, however, once he made contact with me the process of scheduling the interview was not only quick and simple but also totally occurring on my terms.
Leading up to the interview I can tell you that Dr. Vibe continued the above pattern of catering to me, however, once the interview began, several things became clear: (a) the host was prepared, (b) the interview took several pleasant twists and turns, a much appreciated occurrence as I talk about this same topic thousands of times a year, (c) it became obvious that the Dr. Vibe show is one that I bet is going to be world renown in due time.
Dr. Vibe, thank you for finding me and including me in your fantastic radio endeavor." Dr. James Thomas Jones III, Manhood, Race And Culture, July 14, 2017
"Dr. Vibe is a gracious, insightful, and thought-provoking host. His personality shines through—but never outshines his guests. Dr. Vibe talks about the really difficult issues in our world today in ways that make them accessible and yet does not diminish their importance. I've been proud to be both a guest on his show as well as to help spread the word about his show so it reaches as wide an audience as possible. Happy to be a partner with him in co-creating the future of media." Lisa Hickey, CEO of Good Men Media, Publisher of The Good Men Project, July 14, 2017
"Speaking with Dr. Vibe is like having a conversation with an old friend, he's warm, kind, extremely accommodating and does everything to provide you with a space to simply be yourself.
Real conversations, about real things that matter, a breath of fresh air in a world where people are so consumed with the frivolous.
Wishing You Continued Success Dr. Vibe Keep Doing What You Do!" Kike-Lola Odusanya, Founder of My Boss Is Me, July 20, 2017
'I thoroughly enjoyed my one on one with Dr Vibe. Professional, knowledgeable, and more importantly, I appreciated the forum that allowed me to express my thoughts, in a clear and concise forum.
Kudos to Dr Vibe!" Paul Porter, BLACKOUT: My 40 Years In The Music Business, July 23, 2017
"I had a great time talking with Dr. Vibe. He is very welcoming and inquisitive. It is clear that he genuinely wants to find out more about people's passions and goals. Our conversation was an amazing experience." Victor A. Kwansa, Esq., Attorney, Education Advocate, Poet, and Essayist, Website, July 25, 2017
"Working with Dr. Vibe was just that: a great vibe! There are few places/outlets for genuine, intelligent conversation and that's precisely what he has developed. I enjoyed my appearance on his show greatly. At some point, I really just became involved with the conversation such that I ceased being a guest and started being a participant in a really intelligent, challenging and rewarding conversation. I'll definitely be back!" D'Juan Hopewell, Website, August 7, 2017
"I got the opportunity to be on Dr. Vibe's show. I had an amazing time. He has thought-provoking questions and I could tell that he had done his research to be prepared. I appreciated that. There was also great interaction from his audience. I am happy to come back to his show at any time!" Tamara Grant, Website, August 23, 2017
"You can tell that Dr. Vibe's passion for creating a space for others to share their unique stories is highly valued." Tony Hernandez, Website, August 24, 2017
"I had a great time on the Dr. Vibe Show!
The conversation made be think about some cultural belief systems that I hadn't really paid much attention to before. Like that fact that being a single mother seems more accepted than a single woman over 30 with no children.
Dr. Vibe was truly engaging and although this was our first chat, I felt as if we already knew one another. He also gave me some takeaways to implement in building my following." Sadia Sanders, Urban Spinster , November 2, 2017
"The Dr. Vibe Show™ is a breath of fresh air for men of color and for those who love them. I have been a huge fan of his for approximately five years now and he has become a partner and brother with me in my quest to empower black men. I feel honored to have been featured on his show numerous times and each time he challenges and engages me with thought provoking insights and questions. I love being interviewed on his show!
I feel blessed to be able to call him my friend and partner in empowering black men to live extraordinary lives!" Coach Michael Taylor, Website, December 11, 2017
"Dr. Vibe was so easy to talk to! The way he weaved personal and professional questions was masterful. You can tell he's genuinely interested in people and what went into making them who they are today. A great show and a great host!" Christine Hart, Website, December 12, 2017
"Thank you, Dr.Vibe for inviting me to be a guest on your show. I found you easy to talk with and I appreciated your welcoming manner. We have a lot in common, mainly a concern for people, humanity, and empathy. Your wide range of interests and commitments made conversation easy. It was like having a cup of coffee with my best friend. I love that we've made a connection and I look forward to more chats about the things that interest us and matter to the world at large. A pleasure, always." Carol Bluestein, Website, December 23, 2017
"Being on the Dr. Vibe Show was an awesome experience. Being on his show is like having a conversation with one of your buddies at the crib. He has the great ability to make the conversation very engaging, provocative and moving. My experience on his show has been nothing less then 5 Star quality. I believe that we were able to give his listening/watching audience something that is unique, impactful, enlightening and empowering, which is something that not every radio/host can give to their audiences. It is a pleasure and an honor to have been selected to be on his show and be able to have a CONVERSATION with the Great Dr. Vibe!!!" Leroy McKenzie, President/CEO, JNF Enterprises, December 27, 2017
"Well what can I say.
I thoroughly enjoyed my experience with Dr. Vibe. I have been on shows where the host actually competes with my energy as a guest.
Dr. Vibe gives his guest the time to get their message out, without relinquishing his position of authority. That takes talent.
He listens well and understands the guest before the show. I never felt awkward. In fact I was extremely comfortable with him.
What was surprising to me was his ability to go deeper within a question. Everything about the show was well done.
I truly look forward to returning to his show!" Cleon "CJ" Joseph, Author of NAVIGATING THROUGH THE VALLEYS OF SUCCESS – A Perspective in the Thick of it, January 16, 2018
"I had the pleasure of being a first-time guest on The Dr. Vibe Show™ show recently. It was my first time doing a live podcast/radio show, so naturally I was nervous. Thankfully there was no need for my nervousness as Dr. Vibe set the scene for the show. He explained that our interaction was not an interview but rather a conversation. Every time we spoke, it felt like I was speaking to an old friend or a big brother which of course meant I didn't feel nervous at all during the conversation. Dr Vibe and his show gave me a platform to elaborate on topics near and dear to my heart and the opportunity to speak my truth and for that I am grateful. Looking forward to my next appearance ;-)." Lia Miller, Lia World Traveller, January 21, 2018