Tiffany Rashel is a Global Leadership Strategist, Award-winning International Speaker, coach and trainer who is an expert in mindset mastery and believes empowerment and healing of women is the key to healing the world. She regularly facilitates workshops and training aimed at inspiring leaders to expand their impact in the Global community through compassionate leadership, collaborative projects and philanthropy. Currently, Tiffany is empowering women and youth globally through Social change projects and workshops. One of her primary focuses is teaching the Power of Compassionate Leadership in an Innovative World. By providing tools to break through limiting beliefs, transform mindsets and expand vision and purpose in our leaders, Tiffany believes that we can change the world.
"In matters of compassion, pray to be a river and not a resevoir" – Tiffany Rashel
Ms. Rashel will be on our show live tonight at 9 p.m. Eastern/6 p.m. Pacific. She will be talking about Are Some Black Women Mimicking Black Gay Men?.
All you have to do to watch the conversation live is click here tonight at 9 p.m. Eastern/6 p.m. Pacific.
You can find more about Ms. Rashel via:
Please feel free to email us at dr.vibe@thedrvibeshow.com
Please feel free to "Like" the "The Dr. Vibe Show" Facebook fan page at "The Dr. Vibe Show" Facebook Fan Page
God bless, peace, be well and keep the faith,
Dr. Vibe
dr.vibe@thedrvibeshow.com
Producer of Google+ Hangouts – The Good Men Project
The Dr. Vibe Show™ At "The Good Men Project"
One of the first Brand Ambassador's – Cuisine Noir Magazine
The Dr. Vibe Show™ Channel
Dr. Vibe – Producer And Co-host of Black Men Talking On WJMS Radio
Dr. Vibe on HuffPost Live – August 2, 2013
2013 Black Weblog Awards Finalist (Best Podcast)
2012 Black Weblog Awards Winner (Best International Blog)
2012 Black Weblog Awards Finalist (Best Podcast)
2011 Black Weblog Awards Finalist (Best International Blog and Best Podcast Series)
Black Blog Of The Day – Black Bloggers Network – June 23, 2011
Twitter
Twitter hashtag: #DrVibe
The Dr. Vibe Show™ – iTunes
Dr. Vibe Media – You Tube
Google+
The Dr. Vibe Show™ – Stitcher Radio
The Dr. Vibe Show™ – TuneIn Radio
The Dr. Vibe Show™ – Google Play Music
The Dr. Vibe Show™ – iHeartRadio
Linkedin – The Dr. Vibe Show™
Instagram
"The Dr. Vibe Show" Facebook Fan Page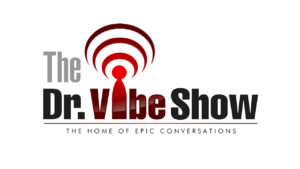 Most Viewed Posts Over The Last 24 Hours: