Podcast: Play in new window | Download
Subscribe: Apple Podcasts | Android | RSS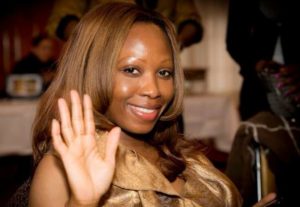 Simone Da Costa is a passionate lover of writing; she enthusiastically enjoys the wonderful feeling it brings. When she writes, she feels like a visual artist, a painter with a fine paintbrush, who meticulously maps out expressions and forms which are made to manifest the expressive and conceptual intention of the artist. Writing for her, is the same practice.
Simone Da Costa is a freelance feature writer; her work has appeared in several North American publications. Simone was the Editor-in-Chief of It's Your Destiny eMagazine; she is also an indie publisher and has published two books, Remember to Pray and the 2013 Day Planner. In addition, she has three children's books titled A Silly Rhyming Alphabet Book about Animals from A to Z; a colouring and activity book based on A Silly Rhyming Alphabet Book about Animals from A to Z; and Emily-Rose's Day at the Farm. She has written and published her first middle grade book called I Am Beautiful: When I Look at Me, I See…, which became a bestseller and has received rave reviews.
Simone hosts a blog called Simone's Blog-Depicting The Writer in You. A blog that helps published authors and/or self-published authors gain exposure for their books by utilizing this site as a marketing tool to promote, advertise and generate sales for their literary art.
Simone was a featured author and judge at St. Jude's Academy for their poetry/speech contest. Simone facilitated the "Mirror, Mirror" workshop at the annual Stronger than EVER Conference. The "Mirror, Mirror" concept was taken from her bestselling book, "I Am Beautiful…" which encouraged self-esteem and self-love.
Simone has been featured in The Belief magazine, an e-zine created to promote personalities who inspire and empower. She is a member of Sankofa's Pen (African Canadian Writers for Children and Young Adults) and CANSCAIP. Simone was nominated for the Woman of Fire award in the media category for her excellence in writing. Simone is also passionate about reading…and she LOVES chocolate.
During our conversation, Ms. Da Costa talked about:
– Some of her background including how how she got into writing
– some of her book journey including the books that she has written including I Am Beautiful … When I Look At Me I See
– The challenge that many young black girls have with self-image
– why she loves writing for young people
– Her message for young black girls and those who are not young black girls for young black girls

I Am Beautiful: When I Look at Me, I See… book trailer.
You can connect with Ms. Da Costa via:
Please feel free to email us at dr.vibe@thedrvibeshow.com
Please feel free to "Like" the "The Dr. Vibe Show" Facebook fan page at "The Dr. Vibe Show" Facebook Fan Page
God bless, peace, be well and keep the faith,
Dr. Vibe
dr.vibe@thedrvibeshow.com
Producer of Google+ Hangouts – The Good Men Project
The Dr. Vibe Show At "The Good Men Project"
Dr. Vibe on HuffPost Live – August 2, 2013
2013 Black Weblog Awards Finalist (Best Podcast)
2012 Black Weblog Awards Winner (Best International Blog)
2012 Black Weblog Awards Finalist (Best Podcast)
2011 Black Weblog Awards Finalist (Best International Blog and Best Podcast Series)
Black Blog Of The Day – Black Bloggers Network – June 23, 2011
Twitter
Twitter hashtag: #DrVibe
The Dr. Vibe Show – iTunes
Dr. Vibe Media – You Tube
Google+
The Dr. Vibe Show – Stitcher Radio
Linkedin – Dr. Vibe Show
Instagram
"The Dr. Vibe Show" Facebook Fan Page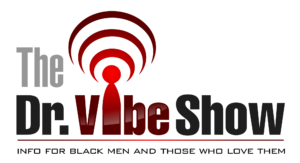 Most Viewed Posts Over The Last 24 Hours: