Podcast: Play in new window | Download
Subscribe: Apple Podcasts | Android | RSS
To listen to an audio only version of our conversation, please click on the ">" symbol that is below the video image of this post.
Dr. Kami J. Anderson has published extensively in both English and Spanish in scholarly and trade journals as well as in national US news publications. She has traveled to 17 countries across the globe for academic and professional endeavors. She is a strong advocate for study abroad in particular for students of color. A loving mother to four wonderful, bilingual children, Kami has a vested interest in the construction of identity with bilingualism. She has published the book, Language, Identity and Choice: Raising Bilingual Children in a Global Society (2015, Lexington Books) which talks about her own experiences raising her children bilingual.
Dr. Anderson was on our show talking about Why Black Children Should Know Many Languages.
During our conversation, Dr. Anderson talked about:
– How did she become passionate about bilingualism
– What values did her mother instill in her
– Some of her journey travelling to various countries around the world
– "It is easier to talk about my Blackness in Spanish than English."
– Why did she decide to raise her bilingual and biLiterate
– The initial reaction by Blacks students about being bilingual and biliterate about raising children
– What do they do as a family to maintain bilingual and bicultural mindset
– The story behind Bilingual Brown Babies – Website and if there is any push back from parents
– The decrease in funding of public schools and its effect on learning languages
– Why do many Black families do not pay attention to they children learning languages
– What parents will gain from Bilingual Brown Babies – Website
– What countries that she would like to take her children too
– How important knowing many languages to Black America's future
– The response from the Latino America community about Bilingual Brown Babies – Website
You can connect with Dr. Anderson via:
The Color Of Language
Black Away From Home
Bilingual Brown Babies – Twitter
Black Away From Home – Twitter
Bilingual Brown Babies – Instagram
Dr. Kami J. Anderson – Website
Bilingual Brown Babies – Website
Email
Please feel free to email us at dr.vibe@thedrvibeshow.com
Please feel free to "Like" the "The Dr. Vibe Show" Facebook fan page here
God bless, peace, be well and keep the faith,
Dr. Vibe
dr.vibe@thedrvibeshow.com
Producer of Google+ Hangouts – The Good Men Project
The Dr. Vibe Show™ At "The Good Men Project"
One of the first Brand Ambassador's – Cuisine Noir Magazine
The Dr. Vibe Show™ Channel
Dr. Vibe – Producer And Co-host of Black Men Talking On WJMS Radio
Dr. Vibe on HuffPost Live – August 2, 2013
2013 Black Weblog Awards Finalist (Best Podcast)
2012 Black Weblog Awards Winner (Best International Blog)
2012 Black Weblog Awards Finalist (Best Podcast)
2011 Black Weblog Awards Finalist (Best International Blog and Best Podcast Series)
Black Blog Of The Day – Black Bloggers Network – June 23, 2011
Twitter
Twitter hashtag: #DrVibe
The Dr. Vibe Show™ – iTunes
Dr. Vibe Media – You Tube
Google+
The Dr. Vibe Show™ – Stitcher Radio
The Dr. Vibe Show™ – TuneIn Radio
The Dr. Vibe Show™ – Google Play Music
The Dr. Vibe Show™ – iHeartRadio
Linkedin – The Dr. Vibe Show™
Instagram
The Dr. Vibe Show Facebook Fan Page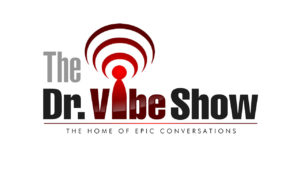 Most Viewed Posts Over The Last 24 Hours: