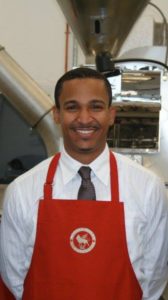 NOLA native Daniel Morgan grew up no stranger to bold flavor. As a young child, in a tiny home in New Orleans, Morgan's great grandmother used to put a spoon of coffee in his milk. His young palette was being tuned early to fine flavor. As a young boy he knew he was going to own a coffee company. It was her love that motivated him to start the Morgan Bailey Premium Coffee and Tea Company.
A balanced and talented artist and entrepreneur, Morgan grew up with four generations of family under one small roof and a ton of love. He began plucking melodies out on the piano at the age of 5, then writing and singing at the tender age of 7. The church allowed him to further develop his skills by directing the youth choir. By age 18 he moved to Japan and took the industry by storm.
Morgan's performances are richly layered with vocals. He has an incredible 5 octave range and delivers a powerful performance, clean and bold, but rich and weathered at the same time. Morgan's talent has taken him around the world–traveling domestically and internationally with major American, Asian and European artists to great and beautiful countries, but he never forgot the dreams he had as a boy.
Never far from his vow to his great grandmother, in 2006 Morgan started taking classes for artistry roasting coffee. After traveling the world and enjoying the wonder of different flavors he soon developed a special interest in Ethiopian Coffee. Committing to a full year to discover the true contents of the wonderful and densely flavored beans, he and a native Ethiopian formed Morgan Bailey Premium Coffee and Tea Company.
Morgan Bailey Premium Coffee is the premier African specialty coffee and tea company in the United States. The company officially launched in 2010 Los Angeles, Calif. Morgan Bailey Coffee produces and sells worldwide premium quality coffee made of 100% of pure African Arabica. The roast profiles we prepare allow our clients to experience the very best "berry Essence" of the coffee bean creating a richer, bolder, smoother, and cleaner cup of coffee. MBC offers coffees and teas in multiple forms, by sourcing the best quality coffee beans and tea leaves in the world, adhering to strict high-quality and taste standards, and controlling product quality through its unique direct store delivery selling and merchandising system. MBC is committed to strategically growing its business through multiple channels while maintaining the extraordinary quality of its coffees and teas. MBC supports various charitable organizations in an effort to have a greater impact in the communities we live.
His musical talents continue to reach the hearts and minds of fans everywhere and now with MORGAN BAILEY he can excite the palette and soul through a royal brand of coffee that embodies peace and love.
Daniel will be on our show live tonight at 9:30 p.m. Eastern/6:30 p.m. Eastern to talk about Morgan Bailey Coffee.
All you need to do to listen to the conversation live is:
Desktop/Laptop: All you need to do is go to http://thedrvibeshow.com/ tonight at 9:30 p.m. Eastern/6:30 p.m. Pacific.
Tablet/Smartphone: Tonight at 9:30 p.m. Eastern/6:30 p.m. Pacific, please go to the "Mixlr" player at the bottom of http://thedrvibeshow.com/ and click on "Touch To Play".
You can find out more about Morgan Bailey Coffee via:
Please feel free to email us at dr.vibe@thedrvibeshow.com
Please feel free to "Like" the "The Dr. Vibe Show" Facebook fan page at "The Dr. Vibe Show" Facebook Fan Page
God bless, peace, be well and keep the faith,
Dr. Vibe
dr.vibe@thedrvibeshow.com
Producer of Google+ Hangouts – The Good Men Project
The Dr. Vibe Show At "The Good Men Project"
One of the first Brand Ambassador's – Cuisine Noir Magazine
The Dr. Vibe Show™ Channel
Dr. Vibe – Producer And Co-host of Black Men Talking On WJMS Radio
Dr. Vibe on HuffPost Live – August 2, 2013
2013 Black Weblog Awards Finalist (Best Podcast)
2012 Black Weblog Awards Winner (Best International Blog)
2012 Black Weblog Awards Finalist (Best Podcast)
2011 Black Weblog Awards Finalist (Best International Blog and Best Podcast Series)
Black Blog Of The Day – Black Bloggers Network – June 23, 2011
Twitter
Twitter hashtag: #DrVibe
The Dr. Vibe Show – iTunes
Dr. Vibe Media – You Tube
Google+
The Dr. Vibe Show – Stitcher Radio
Linkedin – Dr. Vibe Show
Instagram
"The Dr. Vibe Show" Facebook Fan Page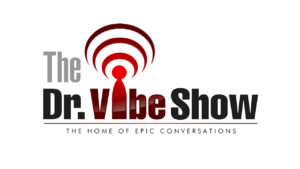 Most Viewed Posts Over The Last 24 Hours: