LeRon L. Barton is a writer from Kansas City, Mo that currently resides in San Francisco, Ca. He has been writing poetry, screenplays, and short stories since he was way young. LeRon's essays have appeared in Salon, The Good Men Project, Those People, Alternet, SF Bayview, Buzzfeed, Gorilla Convict, and Elephant Journal. His first book, Straight Dope: A 360 degree look into American drug culture was released in Feb 2013. LeRon's new book, All We Really Need Is Love: Stories of dating, relationships, heartbreak, and marriage is available at Amazon.
Mr. Barton will be live on our show tonight at 9 p.m. Eastern/6 p.m. Pacific. He will be talking about his article MEN AND THE NEED TO BE VULNERABLE .
To watch the conversation live, please click here tonight at 9 p.m. Eastern/6 p.m. Pacific.
You can connect with Mr. Barton via:
Please feel free to email us at dr.vibe@thedrvibeshow.com
Please feel free to "Like" the "The Dr. Vibe Show" Facebook fan page here
God bless, peace, be well and keep the faith,
Dr. Vibe
dr.vibe@thedrvibeshow.com
Producer of Google+ Hangouts – The Good Men Project
The Dr. Vibe Show™ At "The Good Men Project"
One of the first Brand Ambassador's – Cuisine Noir Magazine
The Dr. Vibe Show™ Channel
Dr. Vibe – Producer And Co-host of Black Men Talking On WJMS Radio
Dr. Vibe on HuffPost Live – August 2, 2013
2013 Black Weblog Awards Finalist (Best Podcast)
2012 Black Weblog Awards Winner (Best International Blog)
2012 Black Weblog Awards Finalist (Best Podcast)
2011 Black Weblog Awards Finalist (Best International Blog and Best Podcast Series)
Black Blog Of The Day – Black Bloggers Network – June 23, 2011
Twitter
Twitter hashtag: #DrVibe
The Dr. Vibe Show™ – iTunes
Dr. Vibe Media – You Tube
Google+
The Dr. Vibe Show™ – Stitcher Radio
The Dr. Vibe Show™ – TuneIn Radio
The Dr. Vibe Show™ – Google Play Music
The Dr. Vibe Show™ – iHeartRadio
Linkedin – The Dr. Vibe Show™
Instagram
The Dr. Vibe Show Facebook Fan Page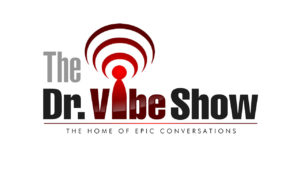 Most Viewed Posts Over The Last 24 Hours: